4 Occasions When You Need Cute Pyjamas
•
Posted on December 02 2018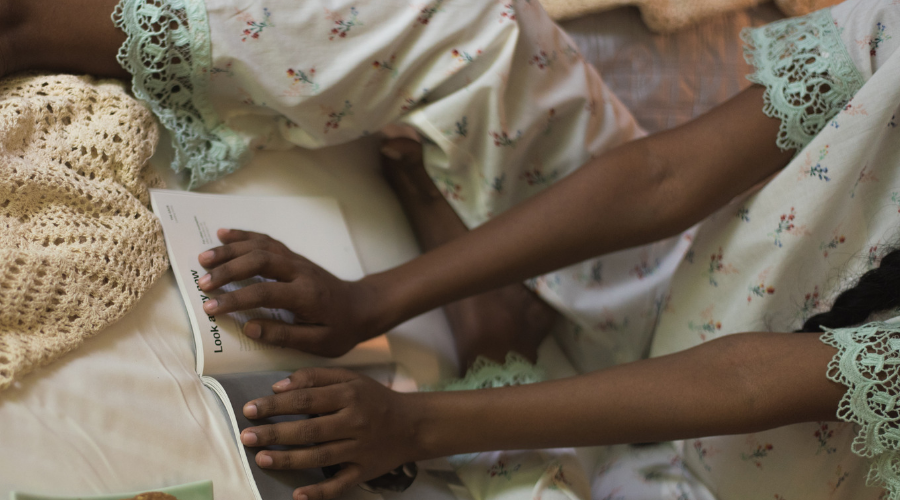 Let us be brutally honest—we as women are obsessed with our PJs. No matter how much we love our tight office skirt, those shiny red stilettos, and the quintessential little black dresses, it is the cozy, comfortable pyjamas that are our guilty pleasure. Since our obsession with PJs is so concrete, we make sure we have one for every occasion. After all, it isn't just parties and public outings we care about; sleeping in style is equally important to us.
Here we line up five important occasions that call for some serious Pyjama action in style.
The Enchanting Christmas
Can there be a better occasion catching up with your girlfriends than a cold Christmas morning? Christmas Eve is all about celebrations, gossip over a glass of wine and watching romantic comedies in your cozy bed. Be ready with your jammies in red and white with a matching sweater and a cute Santa hat if possible. In case, you are in a mood of standing out, make an exception by donning a green elf-like look and surprise your lady loves. 

A Date Night With Bae
Date nights excite veterans and make newbies bite their nails. No matter what category you fall in, don't forget to sway with your lady-like charm. We suggest you pick a simple night suit or a nightgown in pastel hues for this occasion.  Cute camisoles and shorts will also do the trick. In case you have already tied the knot, designer bridal nightwear will surely be your best bet for the night.

A Family Vacation
If you are one of those lucky few who manage to get on a family vacation somehow then packing nice nightwear should be on your list. After all, clicking pictures is an integral part of a family vacation. This one is a good occasion to get those funky tops and embroidered PJs out and pose with your family. If possible, get unisex PJs  for you and your beau to create more crazy memories. Jazz up things, go for bright shades and channel the inside maniac in you.  

Halloween
Though there are many amazing things about being a woman the one we like the most is that we can keep the child inside us alive. Perhaps, that's why we enjoy festivals like Christmas, New Year, and Halloween much more than men. For Halloween, don't shy away from showcasing that ghouly spirit of yours. If your Halloween costume is still not ready, you can easily depend upon the Pyjamas. Get those dark, old PJs of yours out of the closet, get an old T, use some makeup and creativity and you are ready for a Halloween party.
 
Not just this, but comfy PJ's are a quintessential garment for every occasion that calls for sleep and relaxation. Not to miss the slumber party in case you are planning to organize any!