How to Choose Easy-Breezy Summer Sleepwear
•
Posted on July 01 2019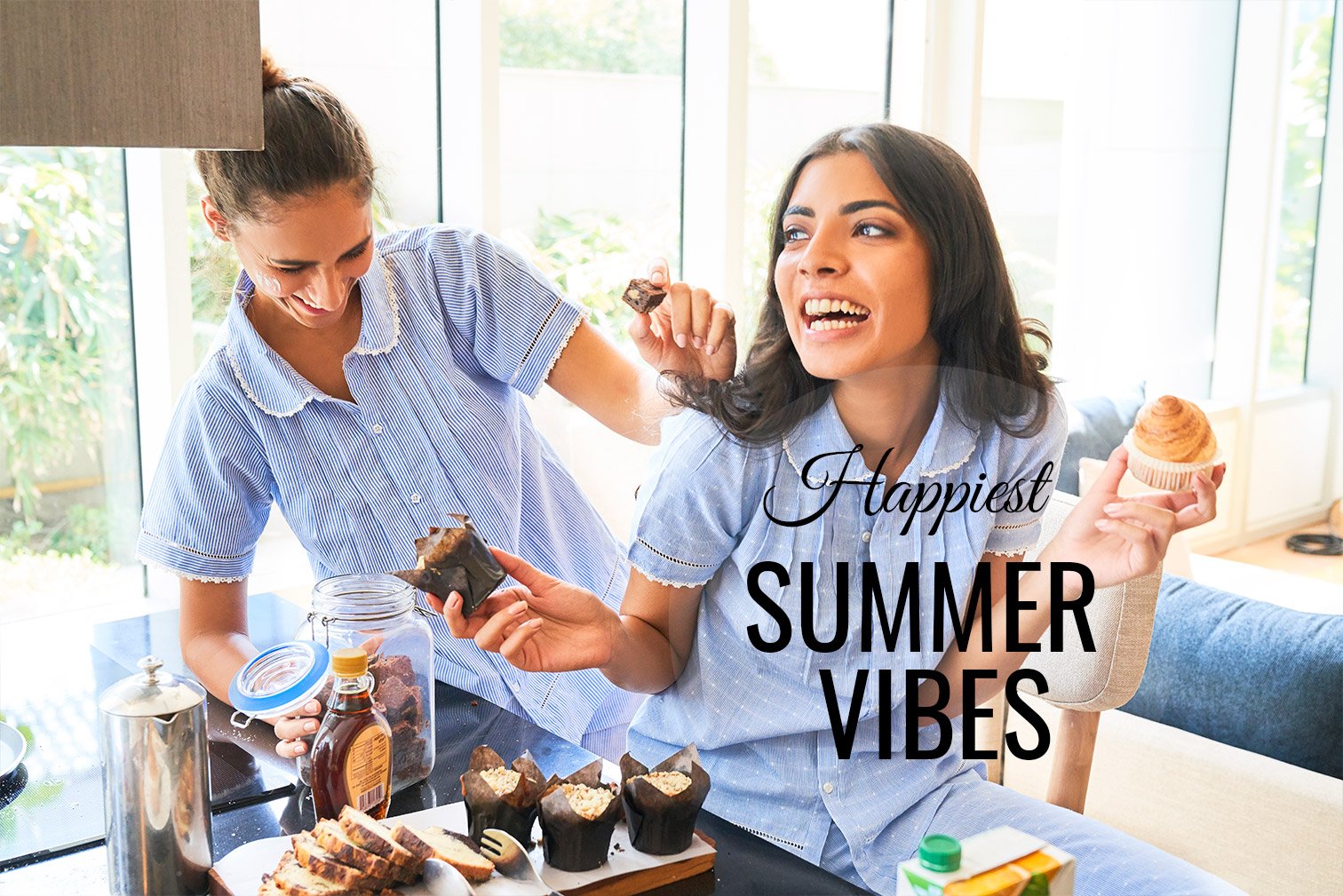 The summer heat doesn't make getting out of bed any easier.  Set as many Lumie lamps and alarm clocks as you wish but morning blues are something none of us can escape. If you look at this situation a little closer, you will realize that the reason for this issue is pretty simple—a compromised sleep. You can't expect to wake up all fresh and rosy in the morning if you haven't had a good night's sleep. And for that my friend, snoozing in comfortable clothes is extremely important.
Now, we don't necessarily mean that you scout for " ladies nighty online "and get slinky chiffon or satin nightwear. We are asking you to get your easy breezy summertime garb in order to sleep to your heart's delight.   
Tad-bit confused? Fret Not! Check out our style guide for getting summertime sleepwear staples in your wardrobe.
Get a breezy shirt dress
This one is a spot-on specimen of how comfort meets style. A shirt dress not only looks sexy but allows a perfect air-flow to calm your entire body. As far as patterns and designs are in this category are concerned, they are plenty which includes stripes, florals, or just some plain classics in blue, brown, or mustard yellow.
The ever-comfortable PJs
When you folk say that your love for those cozy-comfortable PJs can never die, we just could not agree more. There is something about Pyjamas that is always able to make a woman look sexy yet cute at the same time. And when it comes with a luxury of being comfortable, isn't it just perfect?  PJs have a simplistic charm about them that is sure to make you feel good, no matter what.
The cute PJ shorts
PJ shorts amalgamate style, comfort, and cuteness in one go! These sleepwear staples are a perfect pick for women who like to add colour to every aspect of their life, including sleep. Prefer soothing colours, cotton or satin both would work, with delicate floral embroideries and elegant details. This will not only make you look good but also give you a soothing vibe as you head to the bed. 
An alluring nightgown
Elegant and airy! Well that's the power of a nightgown; it effortlessly sits on your supple-soft skin and works perfectly as a cover-up. This easy-to-wear nightdress is especially perfect for days when you are preparing for a date-night with bae but not ready yet to compromise on comfort. We suggest you get something in shades of off-white, burgundy, mustard yellow, or pink as these colours ooze a summertime vibe.  
Summer-time caprI-set
If you are looking for something that lies somewhere in between PJ shorts and a typical night-suit set then a capri-set can bid adieu to your summertime woes. Just like pyjamas, they have loose fitting and are neither too long nor too short in length. Also, they are available in different patterns and fabrics that you can easily choose from.
Grab best night dress online, now that you know how to beat the heat and stay comfy this summer!