Nailing the Pyjama Airport Look- Taking Inspiration from Bollywood Celebs
•
Posted on April 09 2019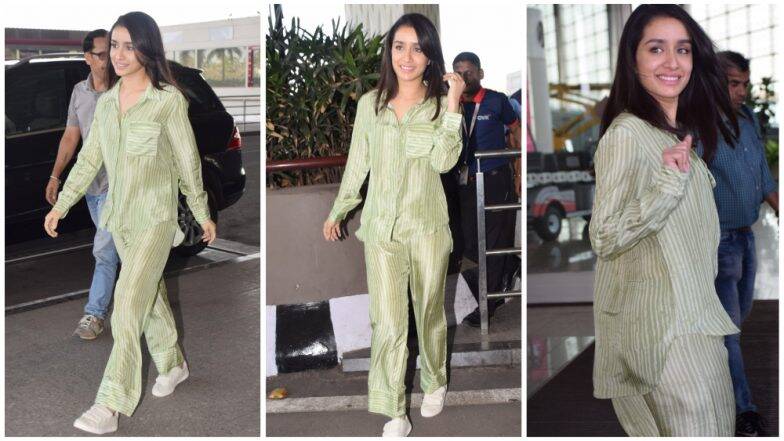 The world seems like a much smaller place, thanks to technology, social media, and easy internet access that has infiltrated our lives. Though there are many perks of using these evolved technologies but sometimes we all tend to wonder, how things were simpler and easier in the good old days.
If a normal human being like you can ponder over these thoughts, think about the poor celebrities who are barraged with a cacophony of paparazzi 24/7. Forget about fashion runaways and film promotions, paparazzi have come up with new term off lately and interestingly everyone is taking it seriously—the Airport look!
From Hollywood's Jessica Alba to our very own Kareena Kapoor, everyone seems to take the airport look seriously and all it requires to nail this look is blending comfort and style together.
In case, you are also looking forward to copying some nice celebrity styles to don a perfect airport look, we are here to give you some ideas to get inspired from.
The Queen—Kangana Ranaut
This girl is here to make a statement and she makes sure everyone hears it loud and clear. Kangana Ranaut might be a film industry outsider but she has time and again proved that when it comes to owning things, she does it the best and that includes her Airport looks as well. Though most of her airport looks are prim and proper but this time she once again surprised us by donning an all-white oversized monotone outfit.
The actress looked absolutely stunning in a plain white shirt with black button-down design paired with loose-fitted white Pyjama pants. With bare minimum make-up and a lovely black-sling bag, she showcased how she can carry even the most ordinary things with panache. If you are also tempted to buy an all-white night-suit set for yourself, we suggest you check out our sprawling nightwear portal where you can also order some beautiful wedding nighties online.
Add a little bling— Taking inspiration from Shraddha Kapoor
It is sort of a good sign that present-day actor and actresses firmly believe in the notion of "Live and let live" and it certainly reflects in the way they carry themselves. The latest airport look by Shraddha Kapoor adds a bit of quirk, fun, and bling into it. This look seems very personal as she wore a pair of shiny pyjamas with matching top.
She paired it with a pair of sneakers which gave a familiar girl-next-door vibe. If you are someone who is a fan of glistening pyjamas just like Shradha, check out our latest collection in Pyjamas. You might also land up buying some of our drool-worthy designer bridal nightwear as well.     
The Diva—Sonam Kapoor
It would be unfair to miss the fashionista herself from this list—Sonam Kapoor! We doubt if there is anything that she could not pull-off well and as far as the airport looks are concerned, she nails it with precision.
This time we saw her in mustard-coloured striped ensemble which gave a very funky and relaxed vibe. The striped pyjama blended perfectly with a belted tunic-dress which is also known as "Bathleisure".
Make sure your airport look is at par with the celeb style, now that you know what it takes to nail the look!