Shopping For Nightwear? Here's How You Do It Best
•
Posted on May 27 2019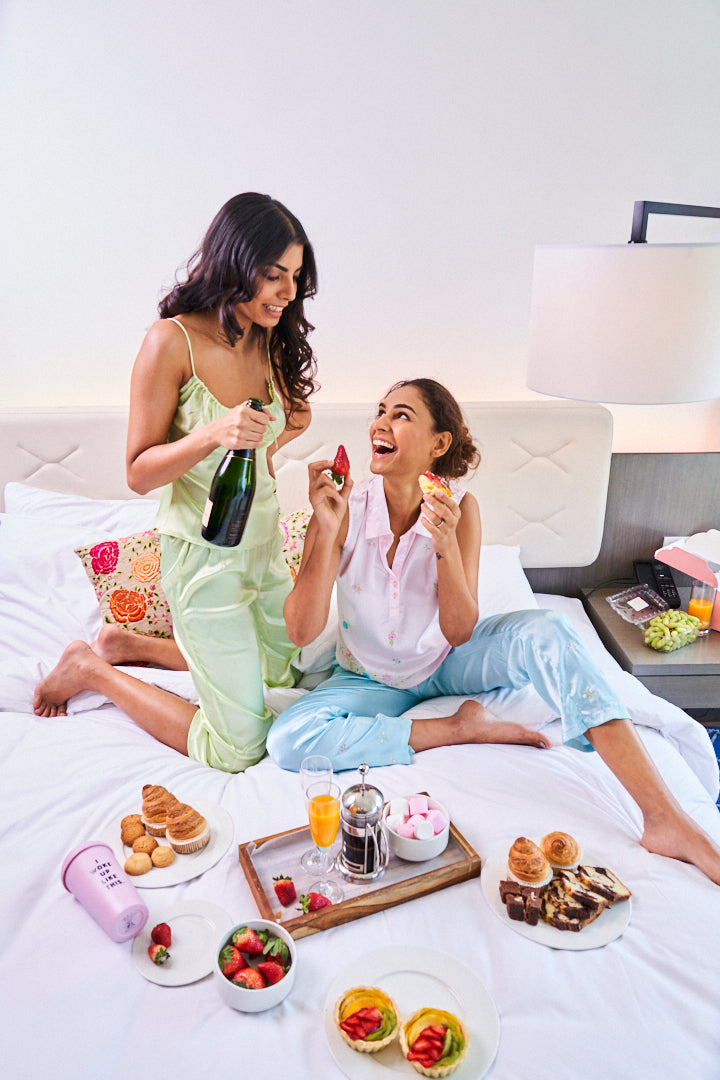 No matter how much we love our red stilettos, that tight little black dress or that formal office blazer, we love our comfortable cotton PJs and satin gowns.
A modern woman firmly believes in slaying with style and done being an achiever in the outside world, there's nothing better than snuggling in those comfy PJs, nightdresses a.k.a women nightwear.
Now, many of us still tend to equate comfort with something shabby or out of vogue. What we don't realise is that snoozing in style is important as recretion; we would think it's actually not recreation but rather the soul of your life! It is only when you are well rested, that you're able to give your hectic schedule the energy and time it demands. A well dressed downtime adds to your energy levels, confidence and well, your wardrobe goals!
So, we present to you a style guide to ensure that you pick the right nightwear staples.     
Classic Comfort
Women often compromise comfort for the sake of looking good, which is completely unfair in our eyes! Night is the time to pamper yourself. For yourself, or at your BFFs Pyjama party or even a date night with bae – why not appreciate wearing something nice and cosy instead of something flashy and loud. When shopping for nightwear online, comfort must be prioritized. That's probably the reason you are shopping for it in the first place.
Keep Fashion Game on point
Be it a nightgown, Pyjama shorts, or a romantic nightwear set, you don't have to compromise with the look anymore owing to the variety available with us, online. No matter what you choose, make sure it enhances your personality! Even if it is a loose T, make sure it has a jazzy vibe about it. When you are preparing for that special date night with bae, you can stick to those translucent satin gowns in shades of baby-pink, red or sexy black or go sompletely unconventional and try some sheer cotton nightwear that will speak elegance like nothing else.
Diversify Your Colour Palette
We suggest you not to go for fifty shades of grey, pink, lemon-yellow or sea-green, just because you have seen it in a popular Hollywood flick. It is better to diversify the colour palette of your sleepwear to be prepared for every given occasion. Besides choosing your favourite shades of red or black, you must get your hands-on calmer tones as well. There is an underlying scientific reason for picking softer shades like peach, sea-green, or sky blue; it calms down our nerve cells and puts you to a sound sleep naturally. If for some reason you think it's not dressy enough, you could reserve dark shades to special occasions like Pyjama parties or date night and such lighter shades for regular days.
Lastly, remember that After Dark believes in creating sleepwear that resonates with and ehances your personality. Make yours super strong!
On that note, wish you sound sleep and a very good morning!